Ultrasou­nd imaging is used in a variety of medical settings from your GP to your hospital specialists, for example in Obstetrics, Oncology and Orthopaedics.
Ultrasound can also be done much faster compared to CT and MRI scans and has the advantage of having no radiation.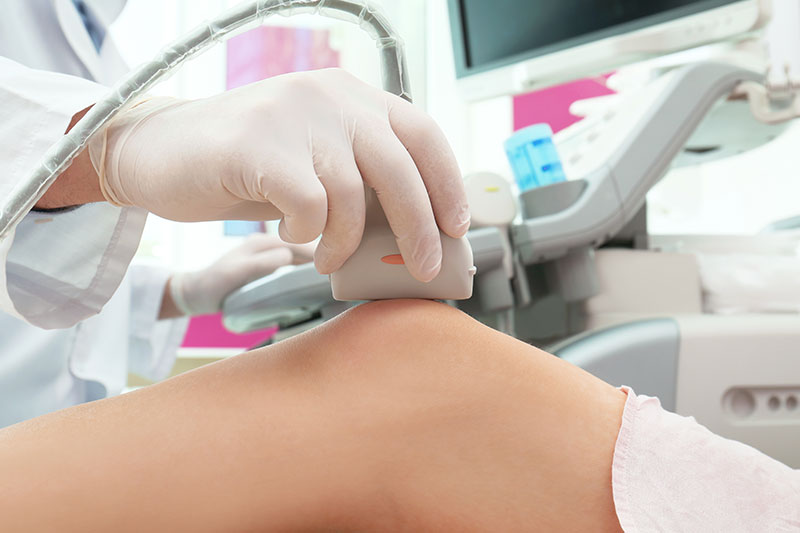 1. Monitoring your baby
Measuring the size of the fetus to determine the due date
Determining the position of the fetus
Checking the position of the placenta to see if it is improperly developing over the opening to the uterus (cervix)
Seeing the number of fetuses in the uterus
Checking the sex of the baby (if the genital area can be clearly seen)
Monitoring the fetal growth rate and development
2. Breast cancer
Felt a lump in your breast? Ultrasound is used at the earliest stage to identify what and where the lump is in your breast as well as used to take samples of the lump to quickly identify possible cancer.
3. Testicular cancer
Felt a lump in your testicle? Ultrasound is the gold standard in imaging and identifying what it can be as well so any potential cancer can be picked up early.
4. Muscle and joint pain
Keep getting aches and pains in your joints? No longer able to do the things you were able to or is there a limit to what you are able to do?
Ultrasound can have a look into the joints and identify whether there is a tear of the muscle or weakness of the tendons that are contributing to your symptoms
5. Abdominal pain
Ultrasound is a quick and easy test to look for the cause of your abdominal pain and is often referred to by GPs as the first test to look for underlying problems like gallstones or suspicious lesions