Private Ultrasound Scans performed by Specialist Consultant Doctors that actively practice their specialities at leading hospitals in the UK, providing you with the highest level of care.

Our team are fully registered and regulated for practice in the United Kingdom. Our patients should expect nothing less.
The team at Harley Street Ultrasound Group is made up of specialist consultants you can rely upon. They are among the best in the industry. 
This is backed up with a full range of qualifications and accreditations. All of our specialists are fully registered with all applicable medical regulatory bodies.
We can provide scan images directly to your smartphone, often on the same day following your appointment. Gain the peace of mind and insight you need, without delay.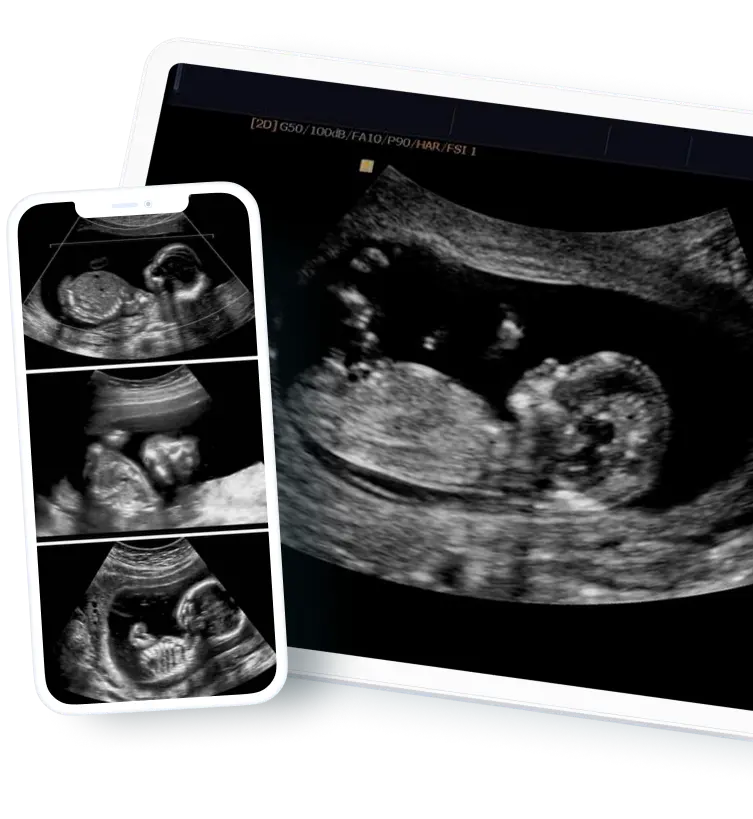 What Our Patients Say About Their Experience
We are committed to providing a high standard of care to our patients. Take a look at some of the incredible responses we have received.
Inga was fantastic, such a charming lady – she made us feel very welcome and her service was equivalent to what is found in a 5* hotel. Very happy with my visit, Dr and staff both knowledgable and professional – the way it should be.
I met Dr Ayman today after booking in for a ultrasound following some concerns which I had. He checked me throughly and explained to me each step what he was doing and his findings. Following the scan he advised me that I had nothing to worry about – I left the clinic feeling very reassured and stress free. Not only is he a great Dr, he is a fantastic man – he kept my 4 year old daughter entertained whilst he was doing his work. I would recommend Dr Ayman and his practice for sure!
Easy to book, attentive welcome, the doctor explained everything slowly, carefully and made sure I understood what was going on. Highly recommend
Very efficient process and very friendly and welcoming doctor performing the examination. Polite, friendly and reassuring.
Staff were kind, caring, sympathetic and professional. All my interactions were positive and I have never felt so listened to and supported in a medical setting before.
Right from the moment I arrived, the service was fantastic. I was met by a friendly and reassuring staff member who explained everything clearly and carefully to me. I was given a choice about how to approach my scan, and I felt safe and respected at all times. My scan was carried out with great care, kindness and professionalism. I left feeling like a weight of worry had been lifted, with instant results to take away with me and the reassurance I would have been waiting weeks for on the NHS. Worth every penny!
Very professional and thorough . + Quick results. Very informative and helpful.
The staff at Harley street ultrasound group were very kind and explained the process from start to finish. The staff ensured everything ran smoothly and I was seen quickly and efficiently. Would definitely recommend their services!
I was made to feel welcome and comfortable for my scan Very friendly and professional.
The booking process was so easy and straight forward- I really appreciated that. When I met the Consultant radiologist I found him to be professional, thorough, knowledgeable, friendly and I felt I was getting excellent care.
Great service! Appointment available on the same day and very smooth process. Thank you!
The clinic is very comfortable and clean, the waiting time short, the personnel friendly and, last but not least, the doctor performed a thorough examination and a comprehensive explanations of the results.
The doctor I saw was absolutely amazing and made me feel at ease. It was an amazing experience and I will be sticking with Harley street for my gynaecology.
The Harley Street Experience
We aim to provide the very best experience possible to all of our patients and visitors, and this covers every aspect of our services — from our specialists to our technology and of course to our clinic itself.
When you visit us, you will find our clinic to be a clean, comfortable and reassuring environment. We also maintain a high standard of Covid-19 best practices, ensuring maximum safety at all times.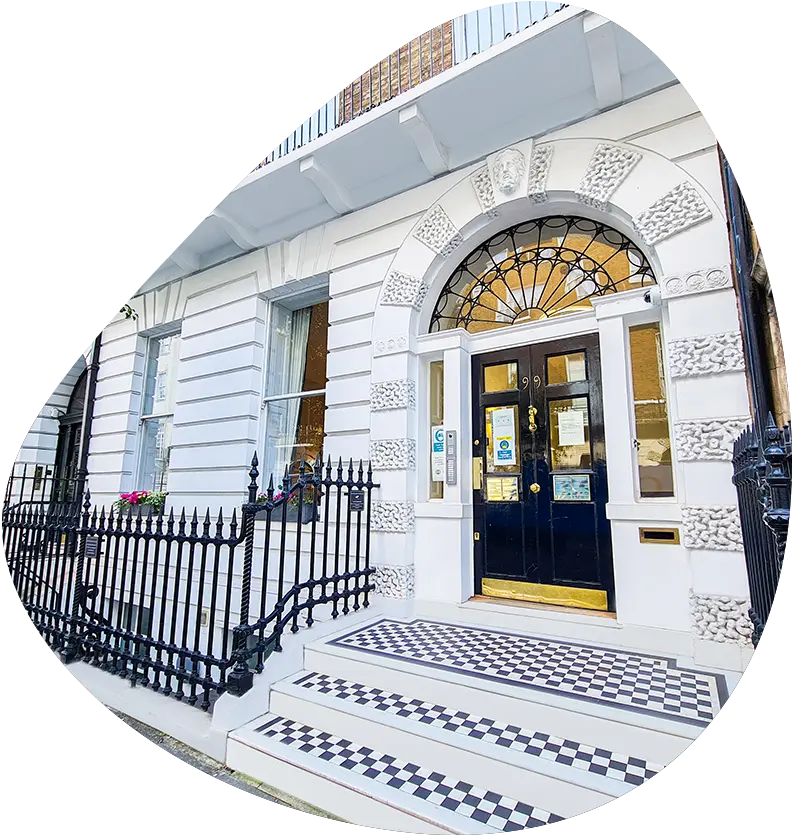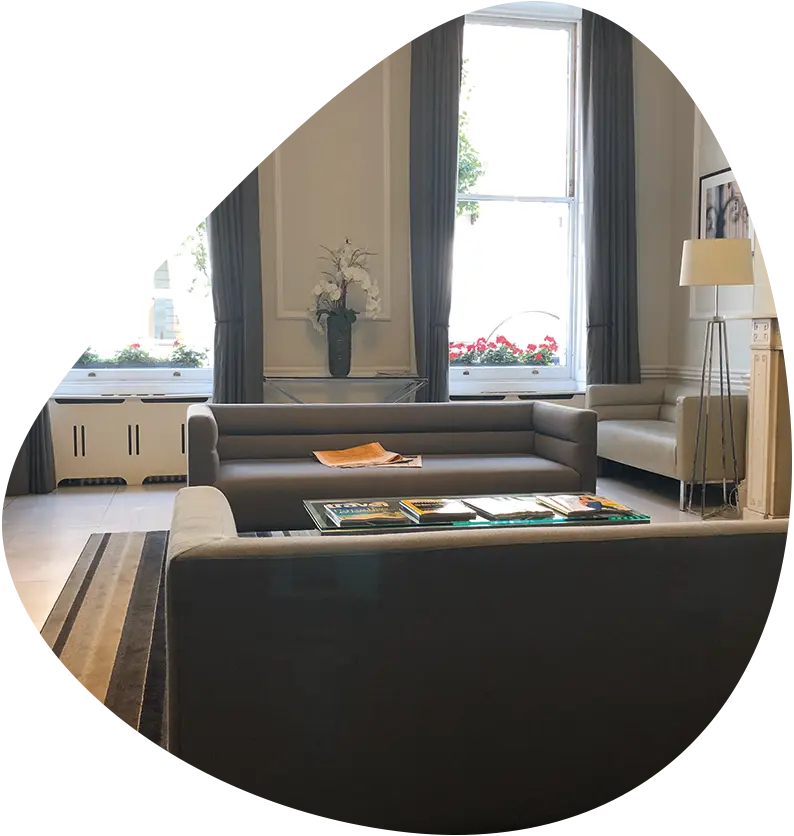 All Your Answers in One Place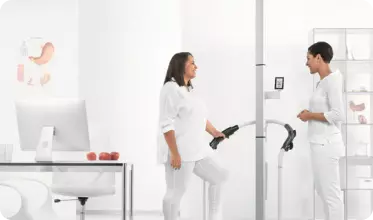 Referring clinicians can rely on our convenient, high quality imaging services to provide efficient and accurate ultrasound scans for their patients.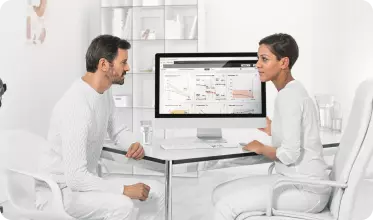 Frequently Asked Questions
Have more questions? See our Q&A page for more help and assistance on how we can help you to provide the clarity you need for your health.
We provide insight on a range of topics, including the latest Covid-19 news affecting our practice.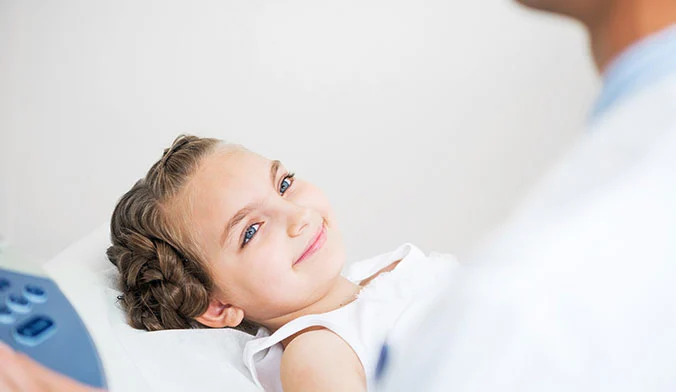 When you need to take your child for a doctor's appointment, it's natural to worry about how much you should tell them. On the one