Private Ultrasound Scans performed by Specialist Consultant Doctors and Specialist Senior Sonographers that actively practice their specialities at leading hospitals in the UK, providing you with the highest level of care.

Our team are fully registered and regulated for practice in the United Kingdom. Our patients should expect nothing less.
The team at Harley Street Ultrasound Group is made up of Specialist Consultants and Specialist Sonographers you can rely upon. They are among the best in the industry.
This is backed up with a full range of qualifications and accreditations. All of our specialists are fully registered with all applicable medical regulatory bodies.
We can provide scan images directly to your smartphone, often on the same day following your appointment. Gain the peace of mind and insight you need, without delay.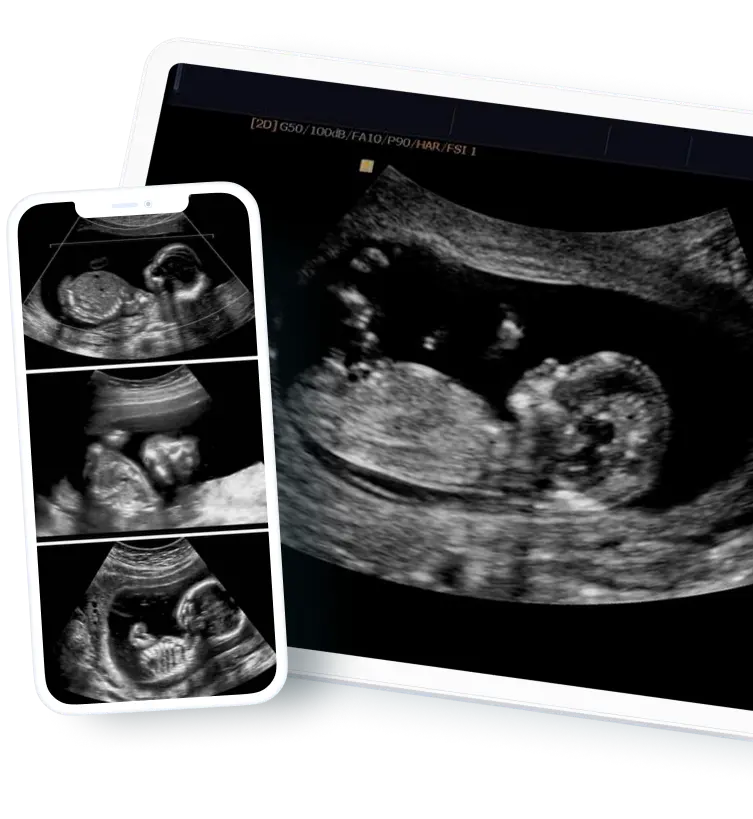 What Our Patients Say About Their Experience
We are committed to providing a high standard of care to our patients. Take a look at some of the incredible responses we have received.
Excellent and professional service from beginning to end. Special mention to the helpful and welcoming nurse. Thank you to Dr Tahir Hussain for his clear explanation of the scan. I look forward to my next check-up with him at Harley Street Ultrasound.
Amazing experience a lively team who really went the extra mile and helped me feel more at ease on what was happening with me. Great services would definetly recommend.
The whole experience was super positive. I had an early pregnancy scan and felt in very good hands. Highly recommend!!!
Dr Kate Hawtin was excellent both in her manner and professionalism. She explained everything comprehensively and her report was transparent and clear. Also, Monika, who is the receptionist and escorts clients to the examination room, was very helpful and courteous.
The details of what my appointment involved were clear, the online booking system was easy to use and convenient. I arrived early, and the friendly staff squeezed me into a schedule gap. In my appointment, I did not feel as though I had been squeezed into any schedule gap: all staff, including the consultant, made me feel comfortable and as though they had time for questions, time for listening and were happy to help. I received my report no longer than two hours after I left the clinic. Highly recommend.
Staff are all so friendly and caring. I felt at ease throughout my appointment for a complete breast assessment. Results were straight away and discussed through with me immediately with my consultant. The results were emailed to me within an hour of my appointment ending. All round fantastic service.
Highly satisfied with the service provided, very professional staff, prompt results, and I had all my questions answered. I highly recommend it. Very welcoming, professional and with an obvious level of expertise.
I found Chloe and the team friendly, informative, thorough, non-judgmental and reassuring. Made me feel welcome and answered all my questions. Would highly recommend.
Lovely staff, environment and feel safe and cared for. Would definitely recommend. Have already been 3 times myself.
Good service. Doctor was first-class, efficient and tentative.
Easy to book an appointment and excellent care. The doctors and chaperone were friendly and professional. They put me at ease and provided excellent service.
Was made to feel comfortable by explaining how the process would go and to feel free to ask questions at any time. Straight forward, you get what you paid for in the convenience of your own time.
Lovely service. Quick, efficient and very clear. The doctor was very calming and reassuring. Wonderful service.
Very professional service by assertive doctors. The advice provided was balanced, and I felt comfortable with the suggested next steps.
Absolutely fantastic specialists. I booked an abdominal & pelvic scan, as I had worries about my health and wanted to find out the reasons why I am not well. Very nice and calm atmosphere in the clinic. Everyone is brilliant. Thank you for your care about me.
Dr Shah, Consultant Radiologist and all the staff I came in contact with were extremely polite and communicated effectively. Kept me informed and supported me.
Very welcoming, relaxed, professional and efficient. Excellent, professional, friendly service. Well worth paying for. Results were sent very quickly. The recommendations were very clear.
We were extremely pleased with the easy online booking, very pleasant staff and professional manner, including sharing patient info with the patient step by step.
Great experience. Very kind clinicians. Everyone was very nice and made me feel at ease. Excellent radiologist.
Very happy with the care that I received at the clinic. I saw the radiographer for an ultrasound scan and the gynaecologist as an emergency today, both professional and kind. All my questions were answered. I feel reassured. I would be very happy to recommend someone to the clinic and will come back if I need to in the future.
Monika was excellent and fully supportive. Without her, I would not be able to get there. And the team in the clinic was most helpful, cheerful and very professional. Dr Trevor Gaunt has explained everything in detail. I highly recommend your services.
Booking, timing, reception, and explanation the procedure of ultrasound by the nurse and doctor was good.
I was happy with the whole experience; it was straightforward, direct and professional in every way and efficiently carried out. It is what I wanted and expected.
Extremely professional experience. My treatment and care was excellent. I thoroughly recommend using this company to give you the best possible experience in assessing your cares and worries.
Wonderful quick appointment. The doctor and Nurse were so polite and kind. Results straight away and brilliant advice is given for the future. Would definitely go back if needed.
Had a really great experience from start to finish, had the opportunity to ask questions and put any worries to rest as well which was really important to me as a first-time mother!
Consistently excellent. Highly capable, truly caring professionals. Impossible to fault. Everyone with whom I have been in contact was extremely professional and efficient, warm and friendly. Please don't change, what you have is very special.
Consistently excellent. Highly capable, truly caring professionals. Impossible to fault. Everyone with whom I have been in contact was extremely professional and efficient, warm and friendly. Please don't change, what you have is very special.
The doctor was so professional and thorough, putting me at ease immediately. I could see that he is a very compassionate person. I haven't seen a doctor like him in years. Thank you.
Excellent service from start to finish. From taking my calls, booking, greeting on arrival, speed of service, friendly staff, very experienced consultant. It was a brilliant experience!
Very efficient service and knowledgeable staff. I was put at ease through the whole procedure.
I loved the atmosphere. The staff was prepared and very friendly. I was nervous, but I relaxed myself after one minute.
The doctor was super patient, super kind and the best experience ever. He was listening to me rather than hearing me. He explained everything so carefully and patiently, ensuring he answered and eased all my worries. You can always feel the service provided has given you your money's worth.
The Harley Street Experience
We aim to provide the very best experience possible to all of our patients and visitors, and this covers every aspect of our services — from our specialists to our technology and of course to our clinic itself.
When you visit us, you will find our clinic to be a clean, comfortable and reassuring environment. We also maintain a high standard of Covid-19 best practices, ensuring maximum safety at all times.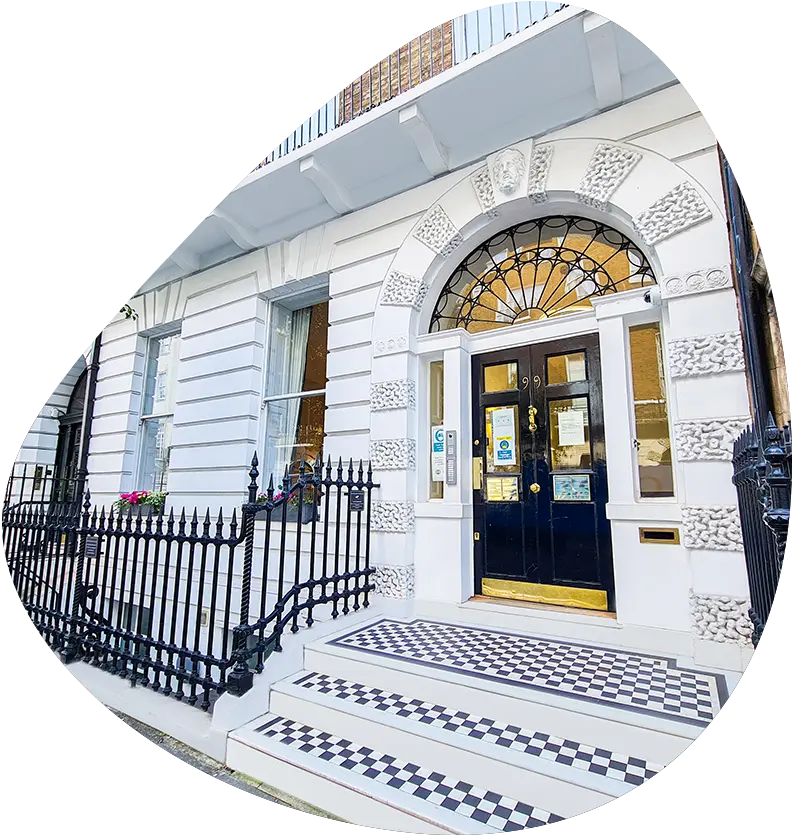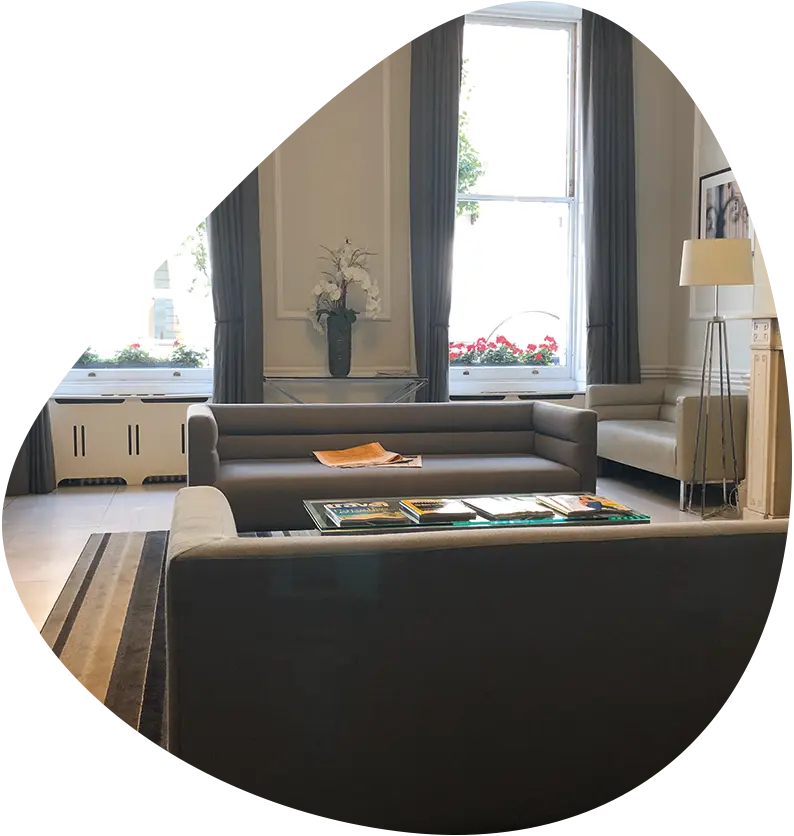 All Your Answers in One Place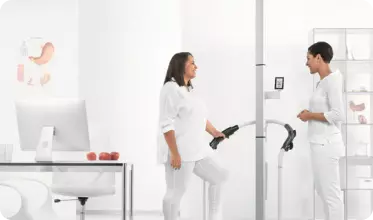 Referring clinicians can rely on our convenient, high quality imaging services to provide efficient and accurate ultrasound scans for their patients.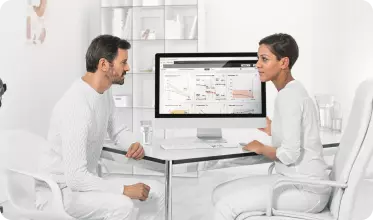 Frequently Asked Questions
Have more questions? See our Q&A page for more help and assistance on how we can help you to provide the clarity you need for your health.
We provide insight on a range of topics, including the latest Covid-19 news affecting our practice.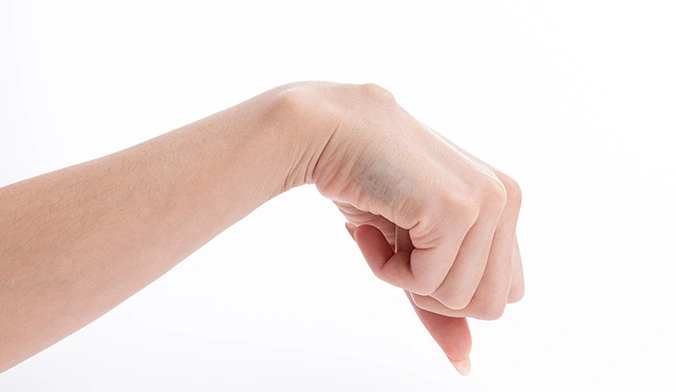 Ultrasound's Role in Identifying Lumps on the Wrist and Hand If you've found a lump on your wrist or hand, a trip to visit a