We combine a comfortable environment with modern medical equipment, allowing a range of tests and treatments to be carried out on site.
The practice is fully registered and regulated with the Care Quality Commission, General Medical Council, Royal College of Surgeons and The Royal College of Radiologists.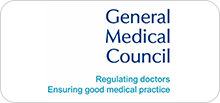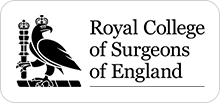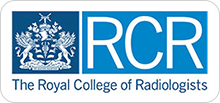 We strive to give every single patient the highest quality of care, always remembering the trust they put in us, and treating people with compassion, dignity and respect.
We are responsible for providing the best possible care for our patients by benchmarking ourselves and exceeding national standards and regulatory expectations.
Our expert Consultant Radiologists are UK trained, Fellows of the Royal College of Radiologists and General Medical Council registered.
They will ensure that you experience exceptional care tailored to you- keeping you informed, reassured and in safe hands.
Refer Your Patient
Referring clinicians can rely on our convenient, high quality imaging services to provide efficient and accurate ultrasound scans for their patients.
Frequently Asked Questions
Have more questions? See our Q&A page for more help and assistance on how we can help you to provide the clarity you need for your health.
Seamless, Secure,
Sharing At Your Fingertips
Instant access to your ultrasound images from wherever you are, at any time, on any device.
Your images become available shortly after your appointment, share them with those close to you and trusted medical experts.
Latest From Harley Street Ultrasound